See below for several resources that can help you to get the best prices for your prescription medications.
GoodRx
The GoodRx website is a good place to start when researching how to get the lowest prices for your medication. They gather pricing information from all of your local pharmacies to help you determine where you can get the lowest prices.
Rx Shoppers
Rx Shoppers will work to save you even more money on your brand name medications.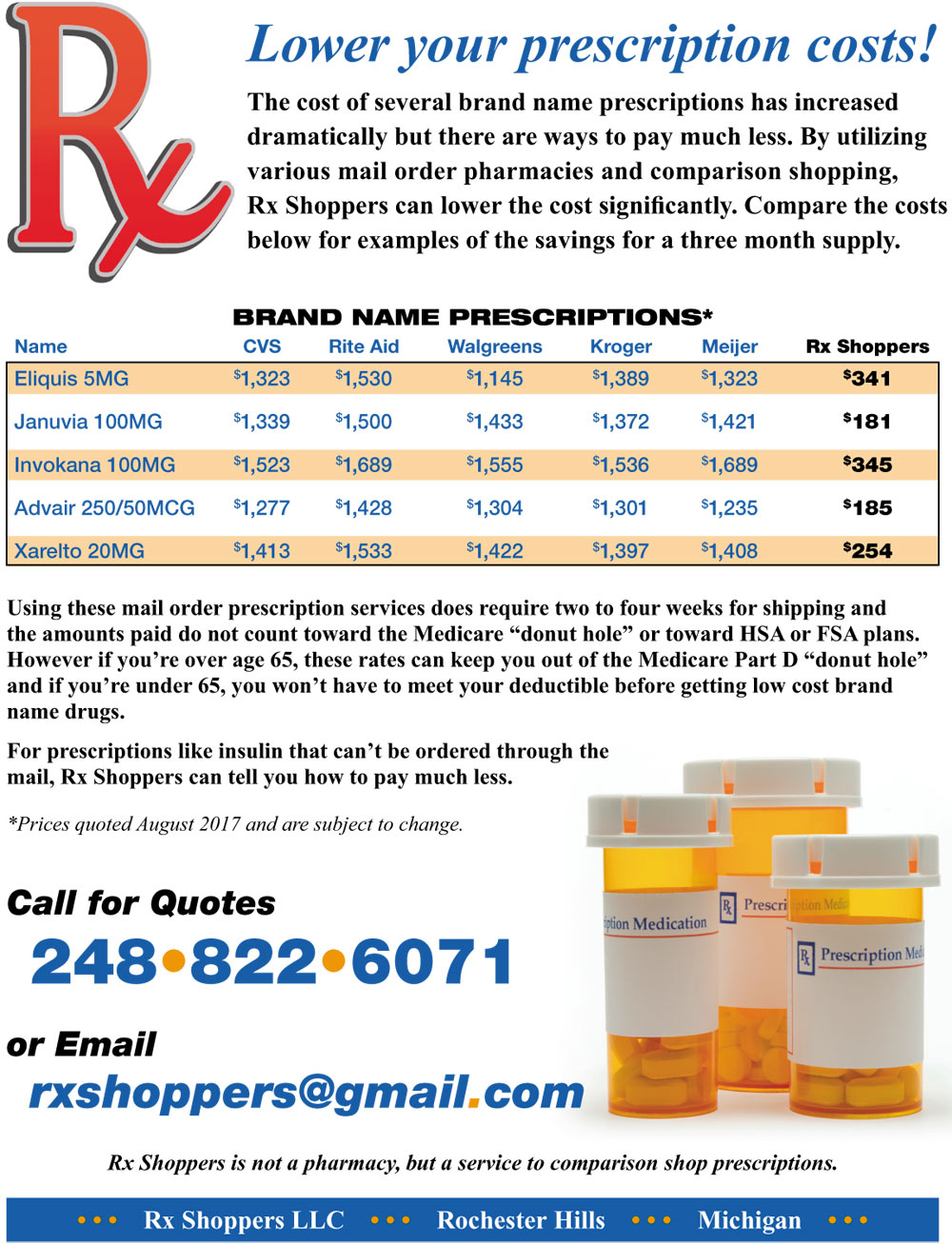 Prescription Assistance
NeedyMeds is a 501(c)(3) national non-profit that connects people to programs that will help them afford their medications and other healthcare costs. NeedyMeds educates and empowers those seeking affordable healthcare. They achieve their mission by providing information on healthcare programs, offering direct assistance and facilitating programs.
To learn more please visit the NeedyMeds website.